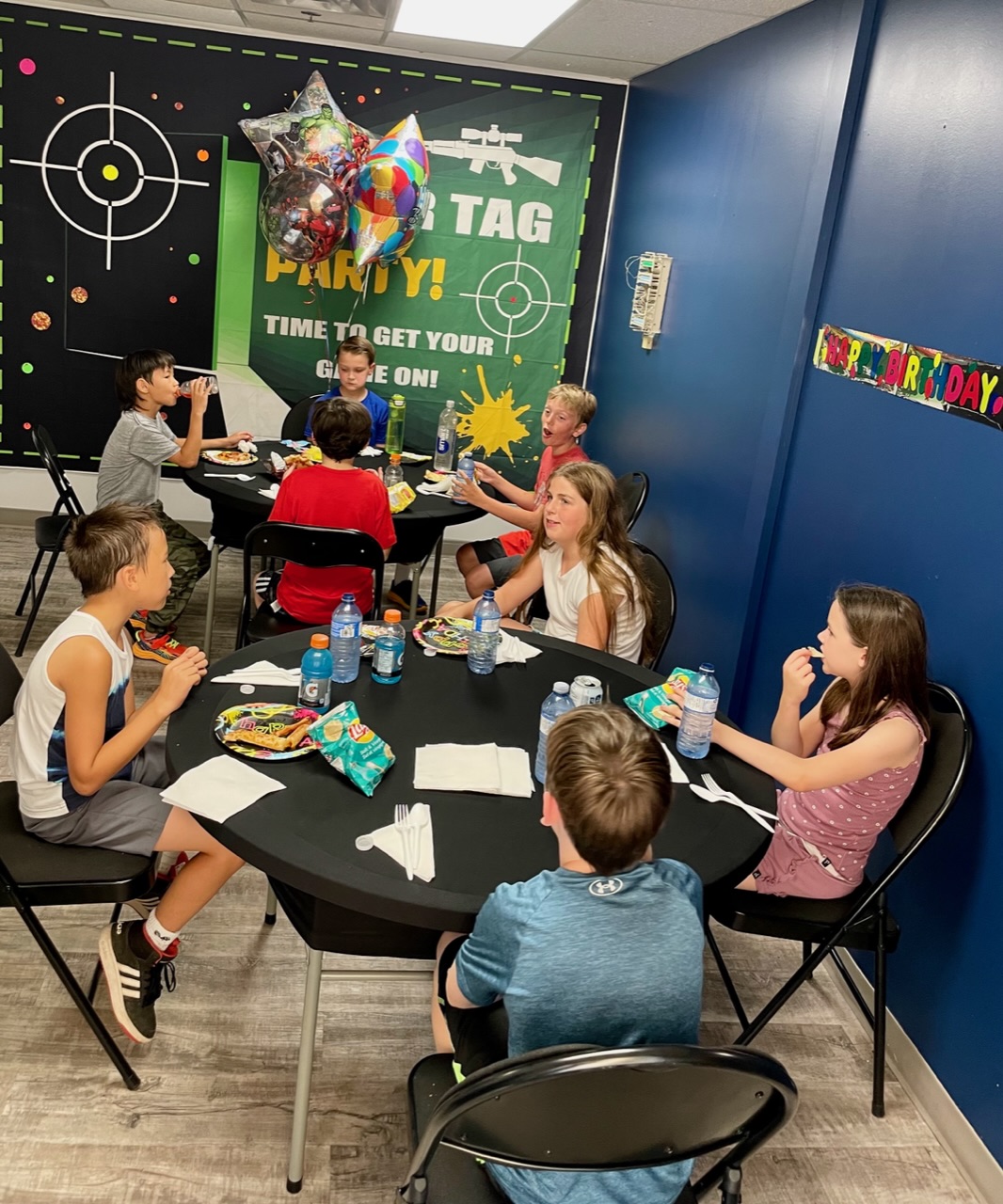 🎉WE ENJOY CREATING MEMORIES THROUGH CELEBRATING🎉
Marco's Clinic is equipped for children's birthday parties, casual play, teens, adults, youth groups, church groups and company parties! We are the premier lazer tag arena in the Greater Moncton area- offering state of the art lazer tag games, guns and unforgettable birthday parties.... Give us a call at 506-854-7905 or reserve online with a few clicks. Book the party your child and friends will rave about!
PARTY BOOKING
Food is allowed for party reservations only
Arrive no earlier than 5 mins before the scheduled reservation.
- Parent or guardian must sign waiver in order to participate. NO WAIVER NO PLAY
- Meet us at the CHECKPOINT and wait quietly for briefing.